Many women, especially those with darker skin, want to enjoy a lighter complexion. In fact, markets in areas of the world, such as Africa, offer many different products designed to lighten skin, such as lotions, gels, and creams.
Unfortunately, many of these commodities include dangerous chemicals that may result in adverse side effects. That's right, most of these lightening products contain chemicals such as hydroquinone and steroids which might be hazardous to our health. Some of the good ones can also be extremely expensive.
---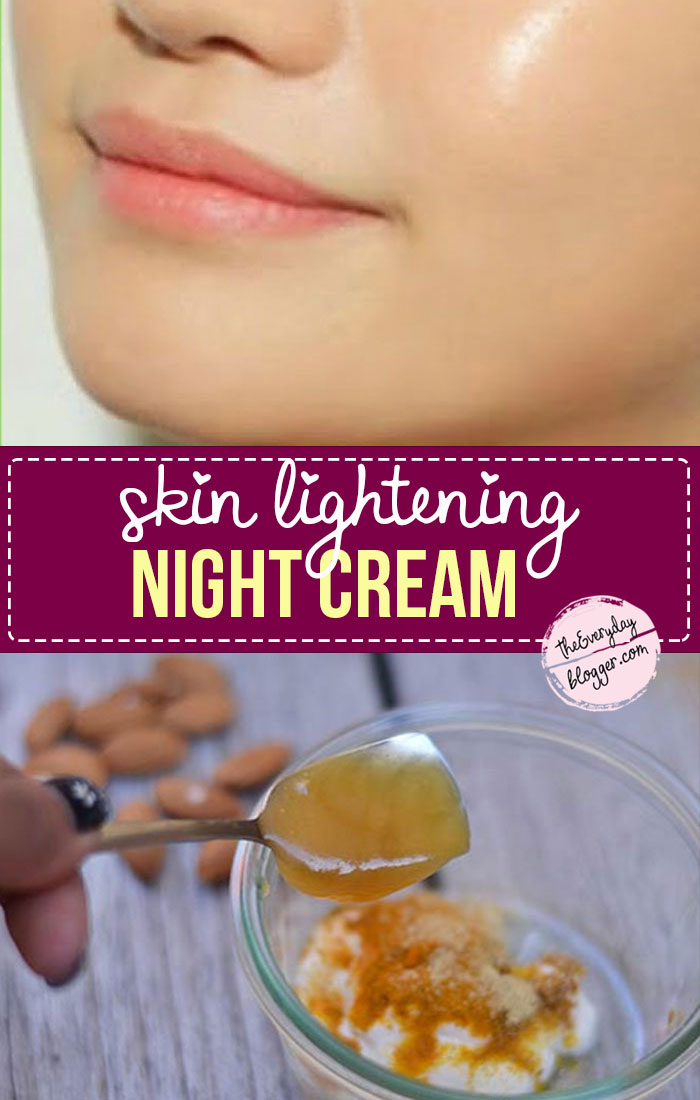 ---
If you find one of the quality skin lightening creams, they can be prohibitively expensive. The good news is that you don't have to spend big bucks for a quality lightening cream. With a few natural ingredients, you can make your cream without spending a lot of money.
---
The Ingredients and Their Benefits
If you want to make your natural skin lightening night cream, you'll need the right ingredients. Almonds, lemon juice, and turmeric are some of the most powerful natural skin lightening ingredients in the world.
They can produce results equal to many chemical skin-lightening creams. This DIY cream uses some key ingredients that provide skin lightening results. Here is a look at the ingredients you'll want to use and the benefits they offer your skin.
Ingredient #1
---
Yogurt
Yogurt is used in this DIY skin lightening cream and yogurt has been used in skin products for centuries. Adding yogurt to a lightening cream is an excellent idea because it offers mild bleaching effect when used on skin. However, it is gentle as well and helps to heal skin, so you don't have to worry about harsh bleaching effects.
---
Ingredient #2
Lemon
Lemon juice is also an important ingredient and works as a skin lightener. It also is a mild bleaching agent and helps to lighten and brighten skin. Not only can it lighten skin, but it is effective at lightening age spots.
Lemon also includes important antioxidants, which are beneficial to skin. However, since lemon is acidic, it should not be used more than three times a week on your skin.
---
Ingredient #3
Almond
Almonds, specifically almond oil, has been used for its skin whitening properties for many years. Almonds are very gentle on skin, and since it offers skin lightening results, it works well with lemon juice. Not only does it help lighten skin, but it also helps to eliminate dead skin cells and improves overall skin tone.
---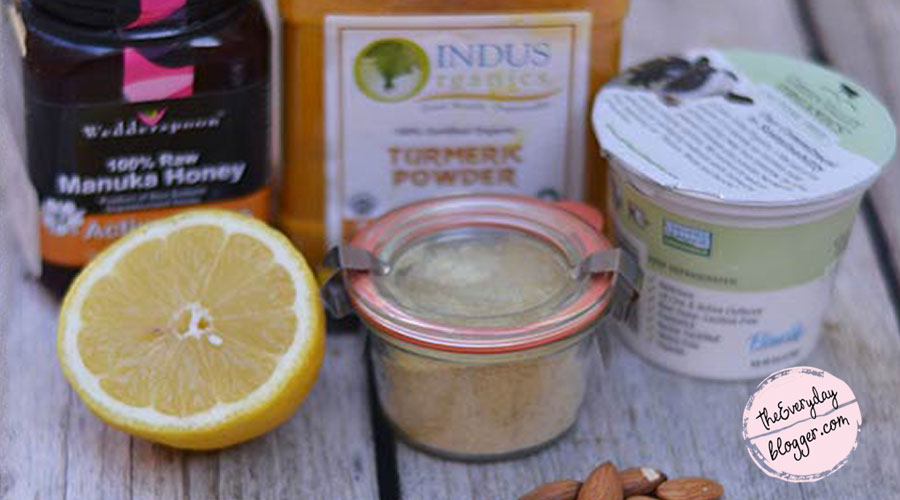 ---
Ingredient #4
Honey
Of course, honey is a popular skincare ingredient, and it is added to this night cream to help soothe the skin. While the other ingredients work to lighten your skin, the honey helps to soften skin and heal skin.
The addition of the honey helps to keep the other ingredients from being too harsh on skin, softening and healing skin as the other ingredients work to lighten skin.
---
Ingredient #5
Turmeric
Turmeric is known to help reduce skin pigmentation and it also helps to repair damage due to free radicals. These properties make it an excellent addition to your skin lightening night cream. Add a bit of turmeric and it will work with the other ingredients to provide lighter, healthy skin.
With this combination of natural ingredients, you are sure to see results as you begin using this cream. The cream will provide significant lightening results while ensuring it is not too harsh for the skin. It should be applied at night when you go to bed.
However, due to the lemon juice included, you may want only to use this cream every other day. Remember, lemon juice may make skin more sensitive to the sun, so avoid sun exposure while using this skin lightening night cream.
To save some cash and ensure you are using a safe product, make this skin-lightening cream at home with inexpensive ingredients from your kitchen.
---
Ingredients you'll need:
2-3 tbsp plain organic yogurt
3 or 4 almonds (or 1 tbsp almond powder)
2 tbsp. lemon/lime juice
1 tsp. honey (raw or pure honey is the best)
Pinch of ground turmeric
---
Step by step instructions
① Crush the almonds to powder in a food processor or a blender. If you don't have a food processor/blender, you can find pre-crushed almonds at most grocery stores sold as "almond flour" or "almond meal.
---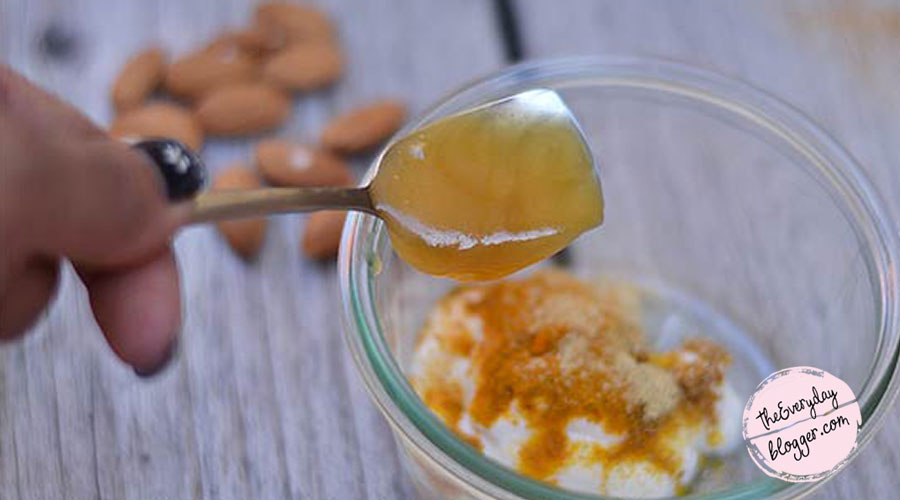 ---
② Combine the almond powder with the yogurt, lemon juice, honey and turmeric. Stir until blended thoroughly.
Interesting more reads:
③ Cleanse your face and apply this skin-lightening cream every night and let it sit for 15-20 minutes. Feel free to leave it on overnight (but this is optional*). Do not apply during the day. Lemon/Lime juice can react negatively to sun exposure.
---
---
④ Rinse it off with lukewarm water and no soap. Use a washcloth to gently cleanse your face off.
⑤ By applying this skin lightening night cream religiously, you should start to see dark spots lighten and your general skin tone even out. Do this routine every night to see result.
---
Notes:
** Store the cream in a tightly closed jar in the refrigerator and ensure you use it within seven days. Make small batches at a time to prevent contamination.
When skin-lightening cream is used at night, its skin tone-enhancing powers are increased. At night, skin goes through a recovery cycle in which hormones are released that increase blood circulation and open pores.This process makes it easier for skin creams to penetrate and be absorbed.
"Stay true to yourself, yet always be open to learn. Work hard, and never give up on your dreams, even when nobody else believes they can come true but you. These are not cliches but real tools you need no matter what you do in life to stay focused on your path".