If you've ever used the Regenerist Face Cream, you know that it's pretty expensive. And if you're on a budget, you may not want to drop nearly $20 for a small jar of face cream.
The great news is that you can make your face cream using natural ingredients. In fact, you can make a small jar of the cream for less than a dollar.
---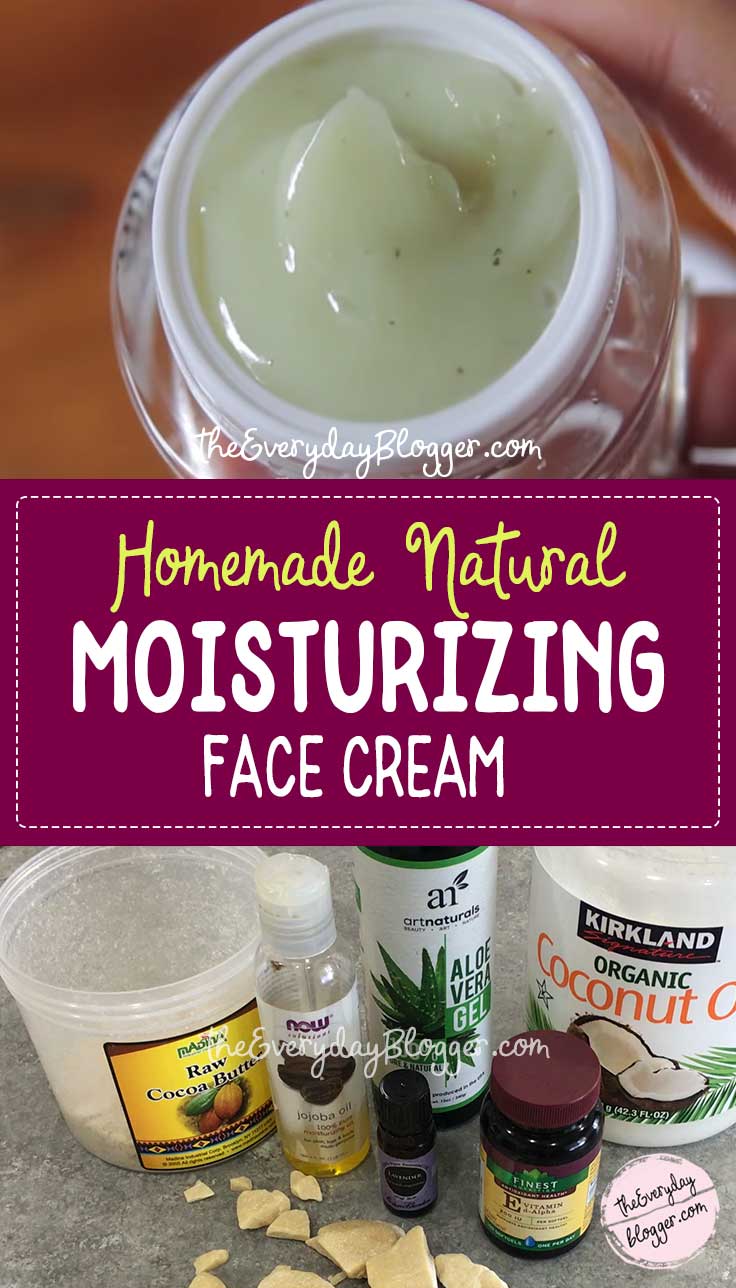 ---
The natural ingredients you'll need to make this DIY face cream include coconut oil, aloe vera gel, jojoba oil, vitamin E oil, Shea butter or beeswax and lavender oil . Why should you use these ingredients?
Take a look at the benefits that each ingredient offers, and you'll realize why this mixture of ingredients does such a great job on your skin.
---
Benefits of Coconut Oil for Skin
Coconut oil, which is a solid at room temperature, smells amazing and offers some benefits when used topically on the skin. It has a small molecular structure, allowing it to penetrate skin easily, keeping moisture inside the skin.
It helps protect skin from the sun as well. Coconut oil has antibacterial and anti-fungal properties and offers an excellent treatment for acne treatment and prevention. It also helps moisturize skin, combating common signs of aging.
---
Benefits of Aloe Vera Gel for Skin
Aloe vera offers many benefits to your skin as well and has been used medicinally and for skin care for thousands of years. The gel moisturizes skin without making skin feel greasy, which makes it an excellent moisturizer for those who have oily skin.
Aloe vera has anti-inflammatory properties and also helps heal wounds, making it excellent for treating and preventing acne. It reduces inflammation of the skin too. The antioxidants contained in this gel give it anti-aging properties, helping to improve skin elasticity, reducing fine lines and improving the firmness of skin.
---
Benefits of Jojoba Oil for Skin
Jojoba oil has a long history of being used to treat skin problems. When used topically, it works as an antibacterial, eliminating and preventing breakouts.
Redness and swelling is effectively treated by the anti-inflammatory properties of jojoba oil. This oil is very similar to our body's natural skin oils, making the oil an effective moisturizer.
---
Benefits of Vitamin E Oil for Skin
Vitamin E, an essential vitamin for healthy skin, offers great results when taken internally. However, it also offers excellent benefits when used topically. It is used in many anti-aging products because it helps to reduce the appearance of wrinkles and fine lines.
As a powerful antioxidant, vitamin E oil also helps to fight free radicals, combating premature aging. It helps protect skin from the sun, helps to treat scars and contributes to preventing age spots from appearing.
---
Benefits of Lavender Oil for Skin
Lavender essential oil adds a wonderful scent to your DIY face cream, but it offers many other benefits as well. It helps to treat bacteria, reduces redness and helps to heal skin as well.
However, it's important to note that lavender oil should be avoided by women who are breastfeeding or pregnant.
---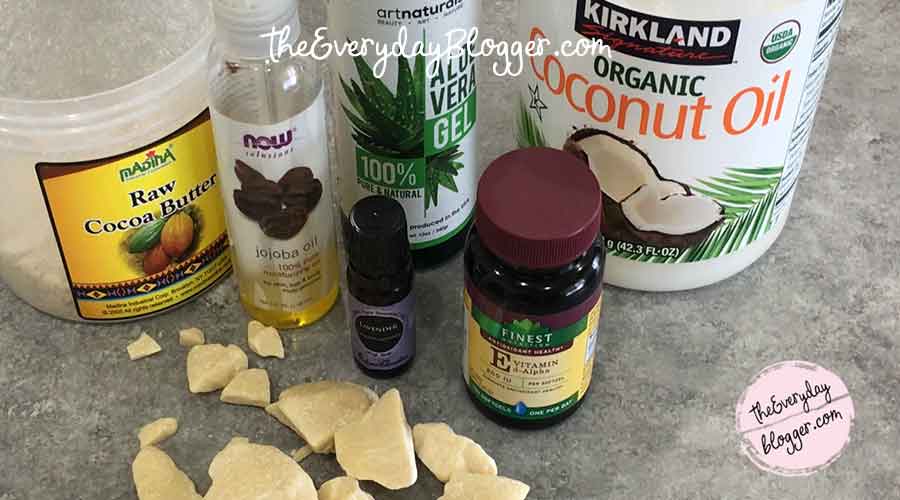 ---
Ingredients you'll need:
1 tbsp Aloe Vera Gel (you can use fresh aloe vera gel but this will last for a week if stored in the fridge)
1 Teaspoon, or 5 capsules, of Vitamin E Oil
1 Teaspoon Jojoba oil
1 or 2 drops of Lavender Essential Oil (optional*)
1 Tbsp Coconut Oil
1 tbsp Shea Butter , or Mango Butter or Beeswax beads (this is optional** if you want a creamy consistency like the picture above) – just melt 1 tbsp and blend with the ingredients using a handheld electric mixer or an immersion blender until the desired smoothness is achieved or get a lotion consistency)
if Shea butter or beeswax is not available, you can add 2 tbsp glycerin instead
---
Step by step instructions
Stir the Aloe Vera Gel, Jojoba Oil, and Coconut Oil together, gently. Add the essential oils, one at a time. Let the cream rest for 10 minutes and put the cream into a baby food jar, or other small containers. Refrigerate the mixture.
---
How to Get that Lotion Consistency
① Gently melt shea butter and coconut oil on top of a double boiler or Bain Marie. Remove from heat and let it cool down a bit.
---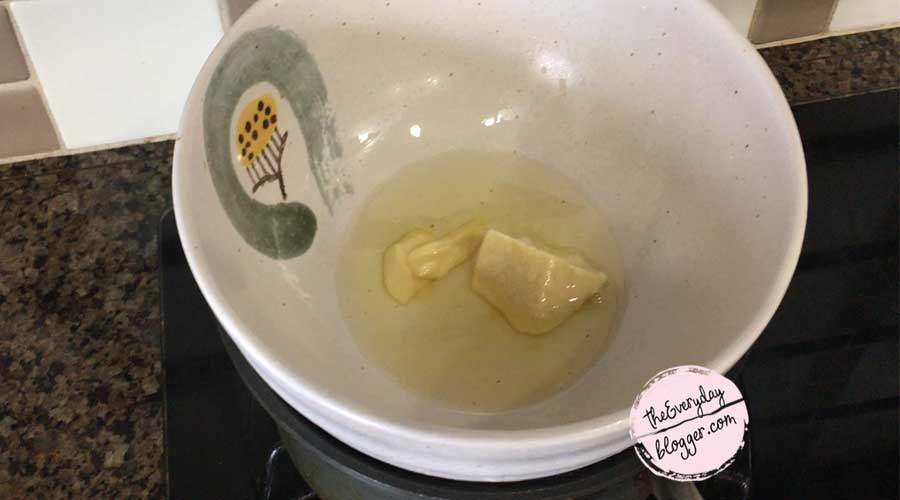 ---
② Once the mixture has cooled down, you can add the aloe vera gel, vitamin E oil, Jojoba oil, and essential oil. Feel free to add other essential oils if you prefer a different fragrance (essential oil is optional though), just make sure that you're not allergic to any of the ingredients.
---
This Process is the Crucial One:
③ If you don't chill it properly, it won't whip or stay whipped. Place the mixture in a freezer for about 25 or 30 minutes until it starts to solidify partially but still soft in consistency (like this in the picture below).
---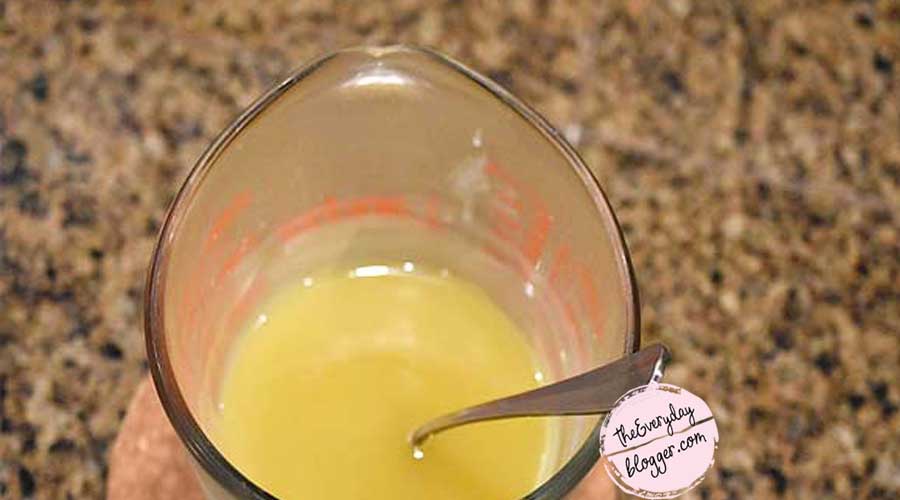 ---
④ By then, you can start whipping up the oil mixture using hand mixer or stand mixer until you reach a butter-like consistency. You can now transfer the mixture to a clean glass container. Use as a daily face cream or moisturizer.
---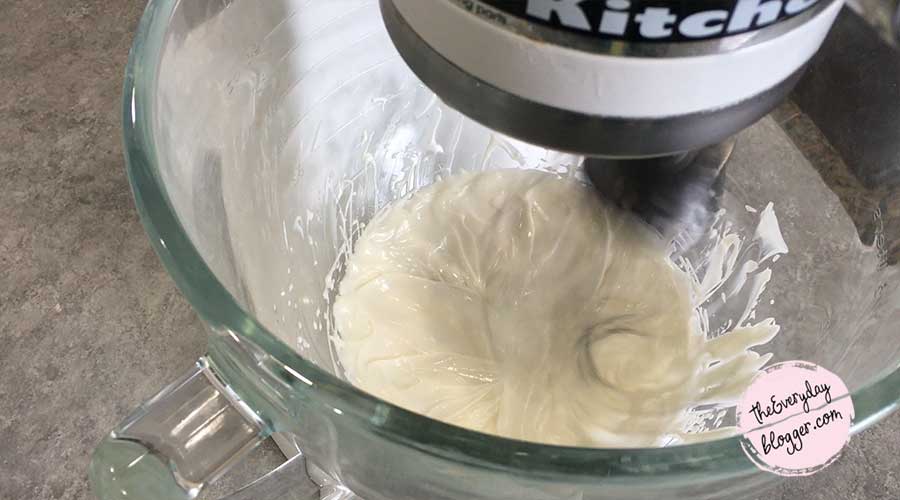 Learn to enjoy every minute of your life. Be happy now. Don't wait for something outside of yourself to make you happy in the future. Think how really precious is the time you have to spend, whether it's at work or with your family. Every minute should be enjoyed and savored.