Having long strong, fast-growing nails is the ideal for many women. Too often nails break easily and then it seems to take forever to get them back to the length of the others, even when you file down the rest of the nails to help.
One sure cure for this that has been proven to work many times is a fresh orange juice and crushed garlic soak, then soaking in olive oil followed by washing the hands.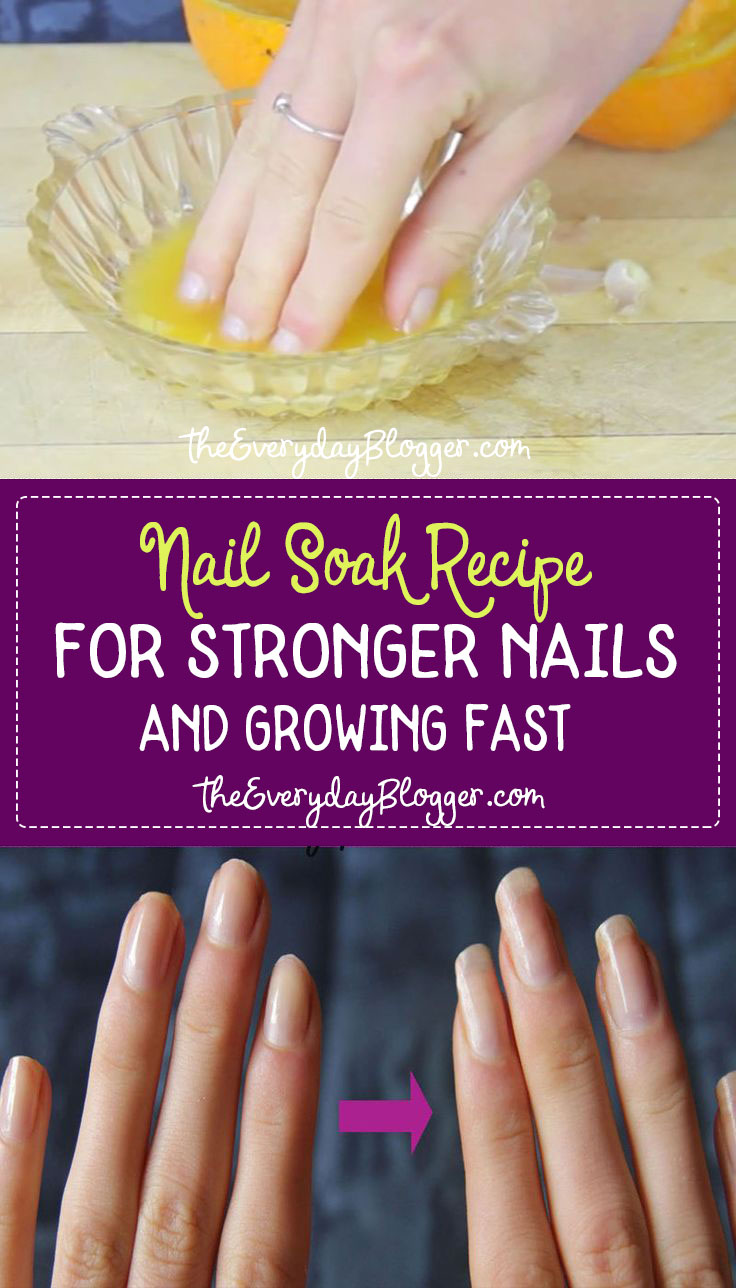 ---
Benefits of the Ingredients:
Ingredient #1
Orange Juice
There are reasons this works so fast to promote nail growth. The Orange juice is filled with antioxidants that help improve the quality of the nails. They make the nails look more attractive while being stronger and growing faster.
It also helps exfoliate the cuticle and assist the nail in looking smoother because of the citric acid it contains. It also helps conceal the smell of the garlic and neutralize it.
Ingredient #2
Garlic
Garlic is one of the best natural healing agents, but it's also great for nails. Garlicis high in selenium. When your body lacks selenium, you tend to have weaker nails.
Garlic contains many different phytonutrients, vitamins, and minerals and has strong antioxidant benefits to promote cell health. It has antibacterial, anti-fungal and antiviral properties, too.
It's one of the richest sources of calcium, iron, potassium, magnesium, zinc, and manganese. Manganese is necessary to create the superoxide dismutase, an antioxidant enzyme. It also prevents inflammation and contains vitamin C to fight infection.
Ingredient #3
Olive Oil
The final step, the olive oil soak, helps soften and moisturize the skin around the nails and nails. It penetrates deeply into the skin and nails to provide nourishing vitamin E while improving blood flow that helps bring nutrients and oxygen to the nails to promote growth as it repairs cells and adds strength.
Olive oil keeps your cuticles soft as it moisturizes the nails, cuticles, and surrounding skin. The extra moisture adds strength and prevents peeling brittle nails that break easily.
---
Ingredients:
1/4 cup freshly squeezed orange juice
1 clove chopped garlic (let fingers sit in this orange/garlic mixture for 15 min)
1/4 cup of olive oil (let fingers sit in this oil for 10-15 min)
---
Directions:
① Cut the orange half and squeeze the juice in a small glass container. Set aside.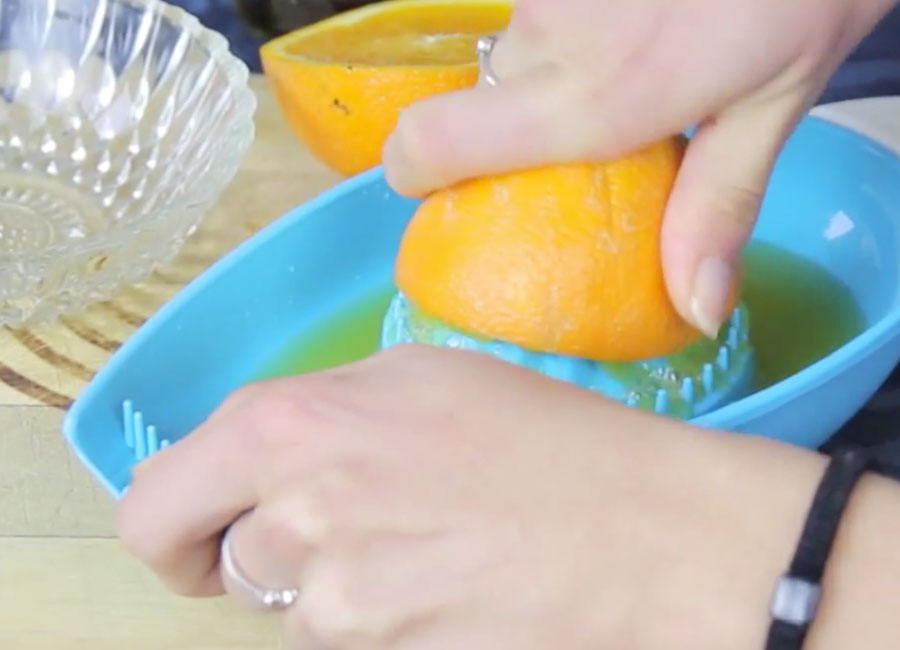 ② Grab one clove of garlic and chop/crush it into small pieces. Place the crushed garlic into the orange juice and mix together. Let the mixture sit for about 5 minutes before soaking your nails.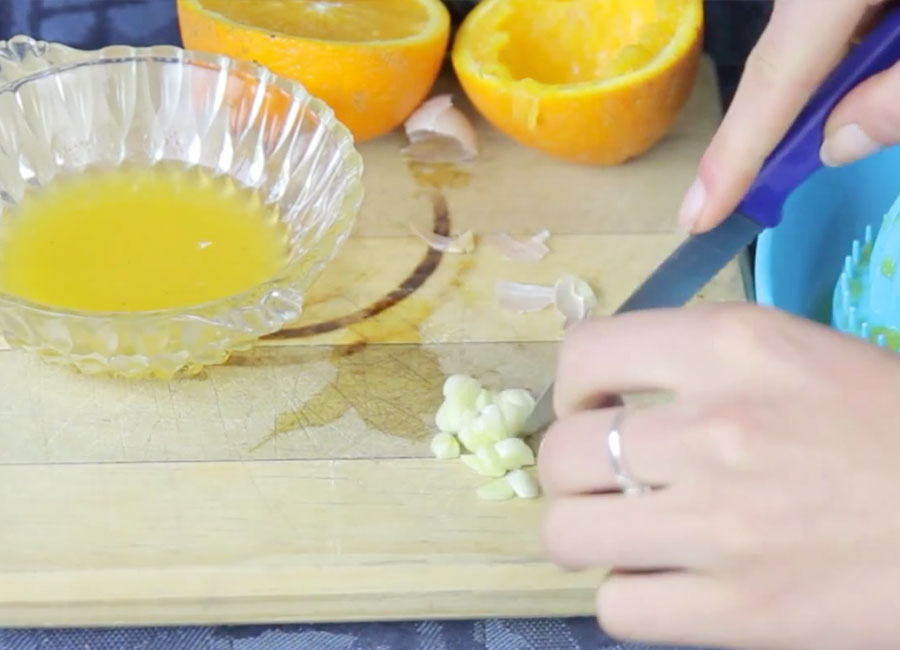 ③ Soak your nails in the orange/garlic mixture and let it sit for about 15 minutes. One hand at a time.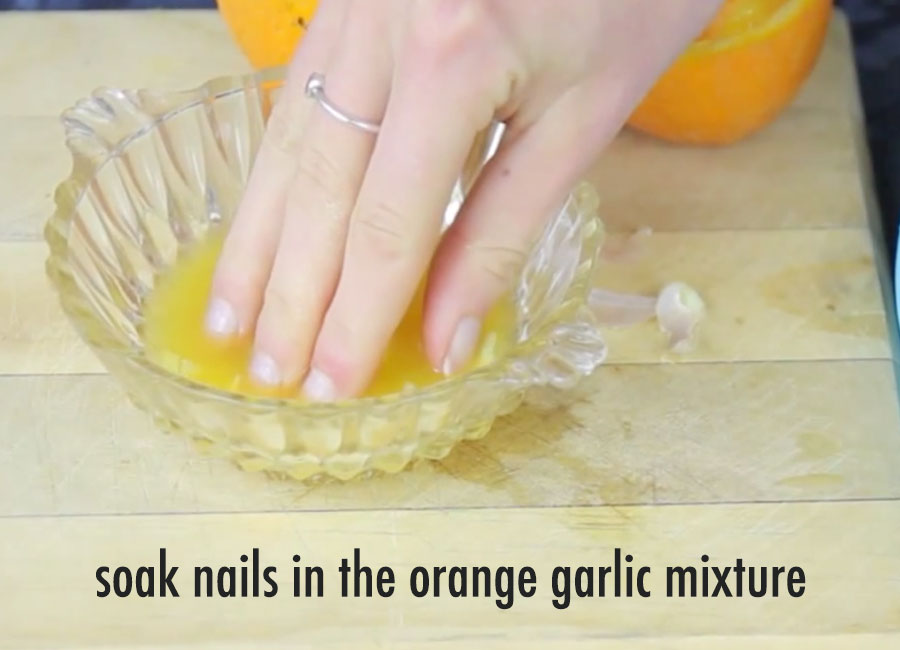 ④ After the orange / garlic soak, pour some olive oil in a small glass container and soak your nails once again in the olive oil. Let your nails sit for approximately 10-15 minutes and wipe it dry. No washing required.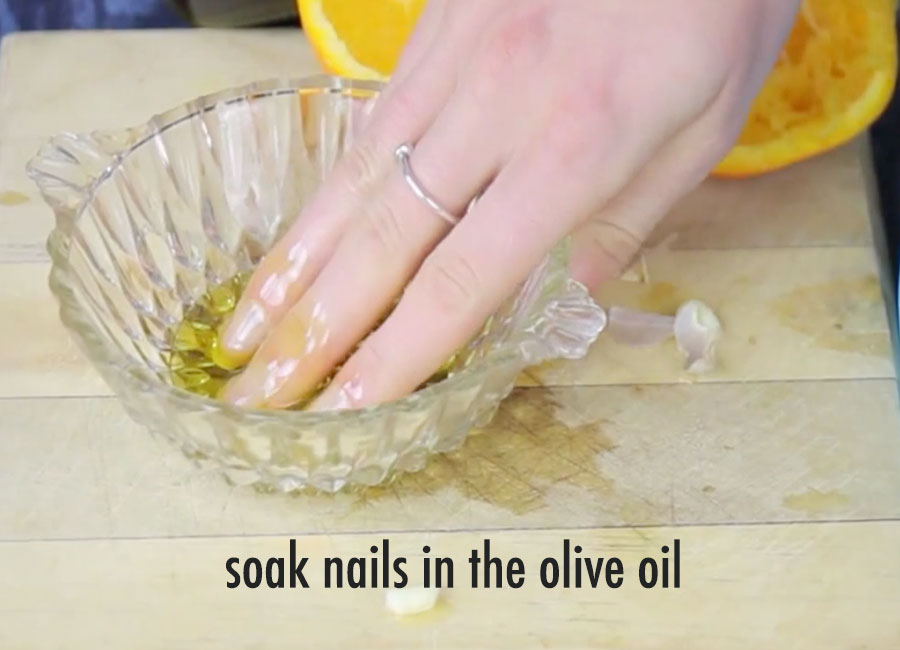 ⑤ Do this 3x a week and you should see great results.
You can store the mixture in the fridge and use it within 5 days or discard once it smells funky.
Gratitude is the healthiest of all human emotions. The more you express gratitude for what you have, the more likely you will have even more to express gratitude for.