Lately, with all the moving and cleaning I've been up to, my hands have been unbelievably rough and dry. So dry that I genuinely need a heavy duty lotion to remedy the dryness.
And since I'm not a fan of buying store-bought beauty products and passionate about creating my own alternatives, I tried to experiment and managed to discover something that works magically.
---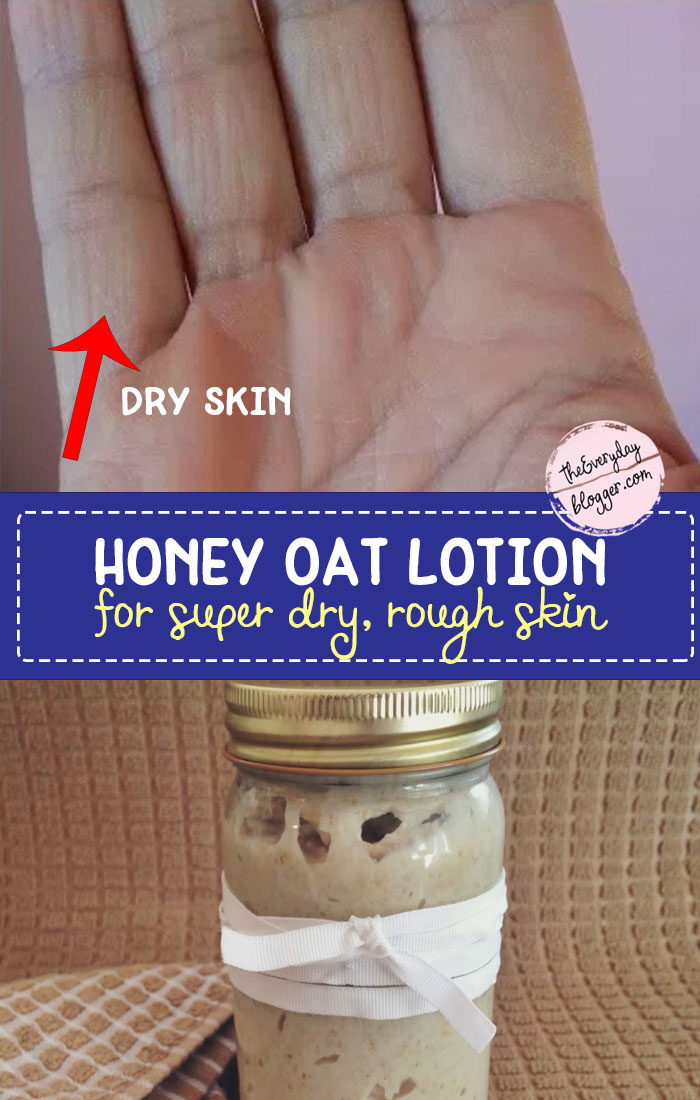 ---
And I can say, this is by far one of my favorite beauty recipes I've shared. This is something I'm fond of using every day because I love the smooth feeling of my hands after using it. It made a big difference, and my super dry, cracked hands are no longer dry.
The combination of ground oats and coconut oil in this recipe means that the lotion ends up feeling smooth and thick and frothy. It rubs into the skin shockingly well, without leaving an oily layer behind — like you might experience with using coconut oil alone.
It is fast and easy to make, with few ingredients that are all beneficial for the skin. Lightly scented, you can personalize this lotion easily to suit your tastes and preferences.
---
Benefits of These Ingredients
Oatmeal or Cut Oats
Oats are known to be great for the skin. They not only have antioxidants that can slow aging, they also contain humectants, a moisture-attracting compound. It also has emollient properties that soften and soothe the skin.
It helps on restoring the natural skin barrier, reducing inflammation and even reducing itching. Oats contain saponins, which are not only natural cleansers but have anti-inflammatory and antioxidant properties.
---
Coconut Oil and Vitamin E
Coconut oil not only has antibacterial and antimicrobial properties, it's a natural oil that also helps retain moisture and is soothing on the skin. It contains Vitamin-E, which is important for healthy skin, aiding to its ability to repair itself and leaving it smooth.
Vitamin E also helps prevent skin from cracking and has antioxidant properties that prevent wrinkles. Coconut oil also contains Vitamin K and capric acid that also help repair skin and reduce flakiness and itchiness.
---
Ingredients you'll need:
1 1/4 cup coconut oil (in solid form)
1 cup oats (powdered)
1 tbsp raw honey
1/4 cup mint rosemary green tea (optional)
---
Interesting more reads:
---
Step by step instructions
① Measure 1 cup of oats and place in a food processor or a blender (or coffee grinder). Process until oats become a fine, smooth powder. You can process the oats in 2 batches to easily achieve the desired consistency.
---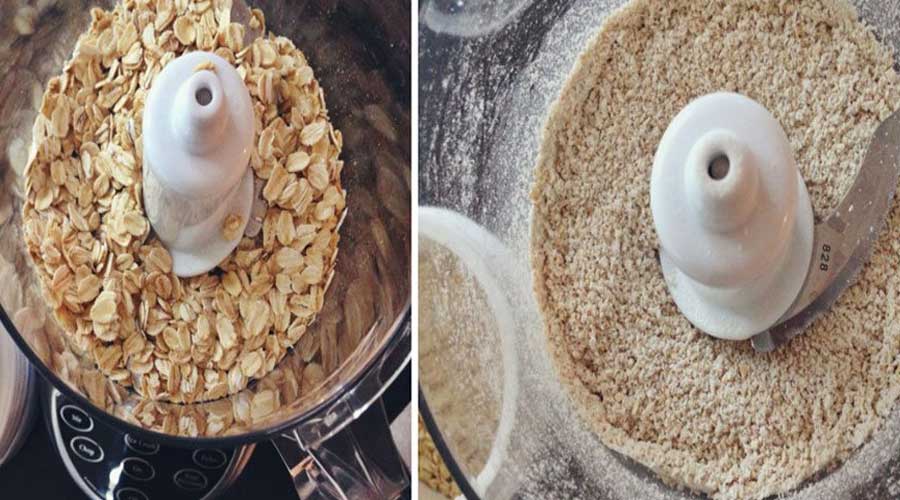 ② Place the coconut oil in a mixing bowl (make sure the coconut oil is in solid form not liquified).
Using a hand mixer, beat the oil starting on the lowest setting — breaking up large clumps and creating a smooth consistency — then gradually increasing the speed of the mixer on high.
Beat the coconut oil for 1 minute on high, until smooth and fluffy. It should look a bit like whipped cream.
---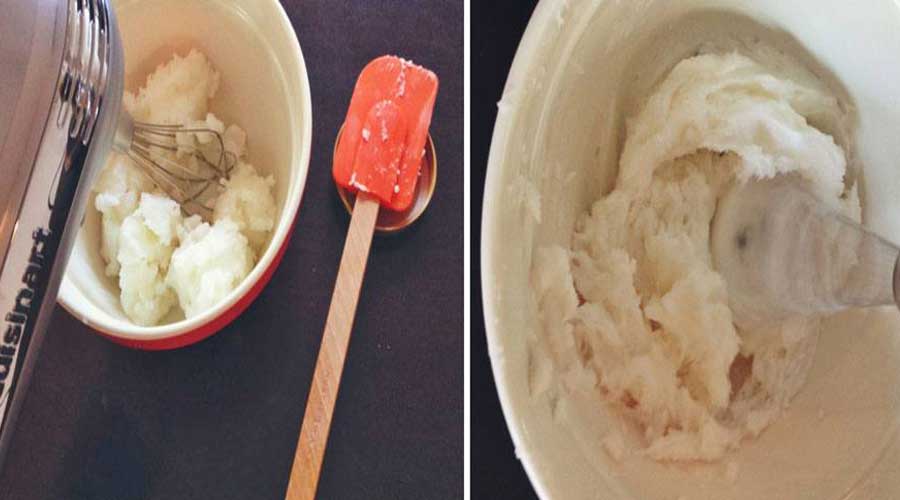 ---
③ This step is optional – Set aside the whipped coconut oil while you prepare for some tea. Or you can use your favorite essential oil instead or simply enjoy the scent of the honey and oats alone.
Green tea has great antioxidant properties and is great for the skin, and the scent of green tea, mint, and rosemary together is lovely, so I recommend it.
④ Gradually mix the oat powder with the whipped coconut oil. Begin on low speed with your hand mixer, and add the oats in small batches — combining thoroughly each time before adding more.
Once all oats have been added to the oil and blended in thoroughly, again increase the speed of your mixer to high and beat for 1 minute. The combined result should closely resemble like a pancake batter.
---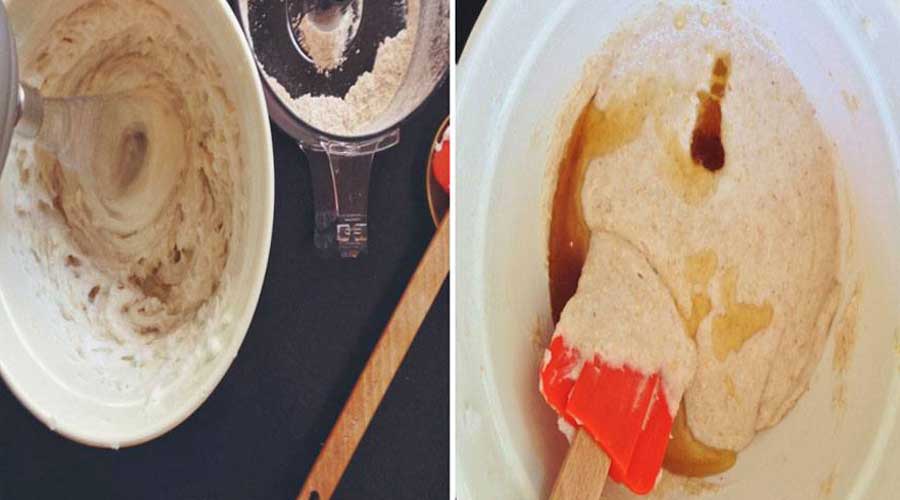 ---
⑤ Add a tbsp of raw honey to the mixture and mix well. This time, you can add the cooled tea as well (optional). Place it in the freezer for a few minutes before adding, if needed.
---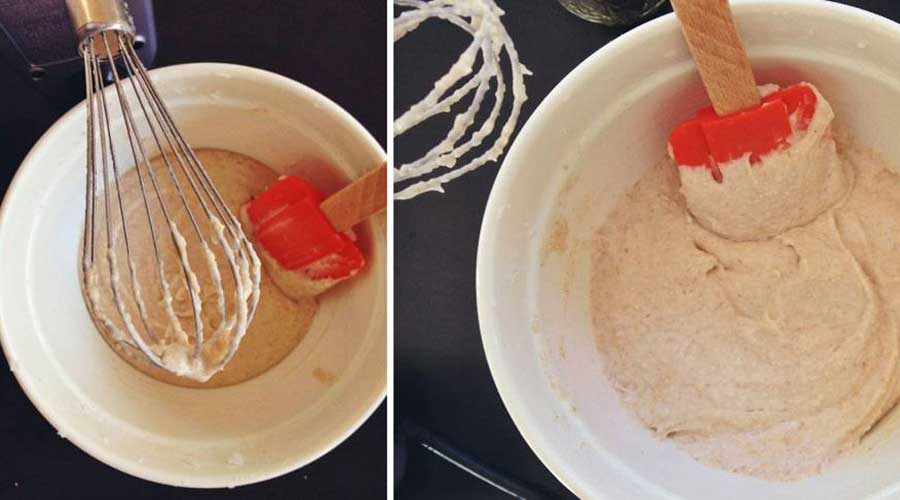 ---
⑥ Beat everything together one last time, for good measure.
When you get into a tight place and everything goes against you, till it seems as though you could not hang on a minute longer, never give up then, for that is just the place and time that the tide will turn.