When you hear the word "primer", what comes to mind is that type of paint applied on a surface before the actual color of paint that you want. In the world of skin care, a primer pretty much has the same purpose. Preparing your skin before you apply any makeup on it is vital.
This usually calls for a cleanser and a moisturizer. Following them up with a primer is the most needed prep application of all.
---
Jump to:

A primer provides a layer between your makeup and your skin. Makeup Primers are usually applied to bring out the best in your skin and in your makeup. There are different kinds of primers.
Some are for the lashes and the eyes. Others are for the face and the lips. Selecting the right primer depends on your goals for your makeup and your overall beauty.
---
Benefits of Using a Primer
These products are becoming a lot more popular these days. Here's why:
---
Even Makeup
With just a light coat of face primer, your makeup can go on more smoothly and evenly. If you don't apply a primer, you tend to have blotches of foundation all over your face. You tend to have thicker areas and almost sheer areas, which make your look seem artificial.
Your blemishes tend to disappear in some parts and appear in others. With the help of a primer, you can be sure to have a smooth and even layer of foundation that goes on smoothly over your face. A primer also helps your wrinkles disappear.
---
Long Lasting Makeup
It's not uncommon to find your morning makeup application disappear by brunch. This usually happens if you didn't put on a primer.
A skin primer helps you maximize your makeup, especially if you use high-end ones.
---
Minimized Pores
Usually, dilated pores greet you before you even wash your face in the morning. It's essential that you minimize them to prevent grime and makeup from entering and blocking them.
With the help of a skin primer, you can minimize or constrict your pores before applying your makeup. Smaller pores make your skin look smoother and younger as well.
---
Mattifies Oily Skin
Though oil helps retain moisture on your skin, excess oil can make your face look unkempt. Even if you apply oil-free makeup, it would look uneven and blotchy because of the oil underneath it.
When you apply a primer first, your oily skin becomes less oily. The product mattifies your skin, making you look fresh after applying your makeup.
---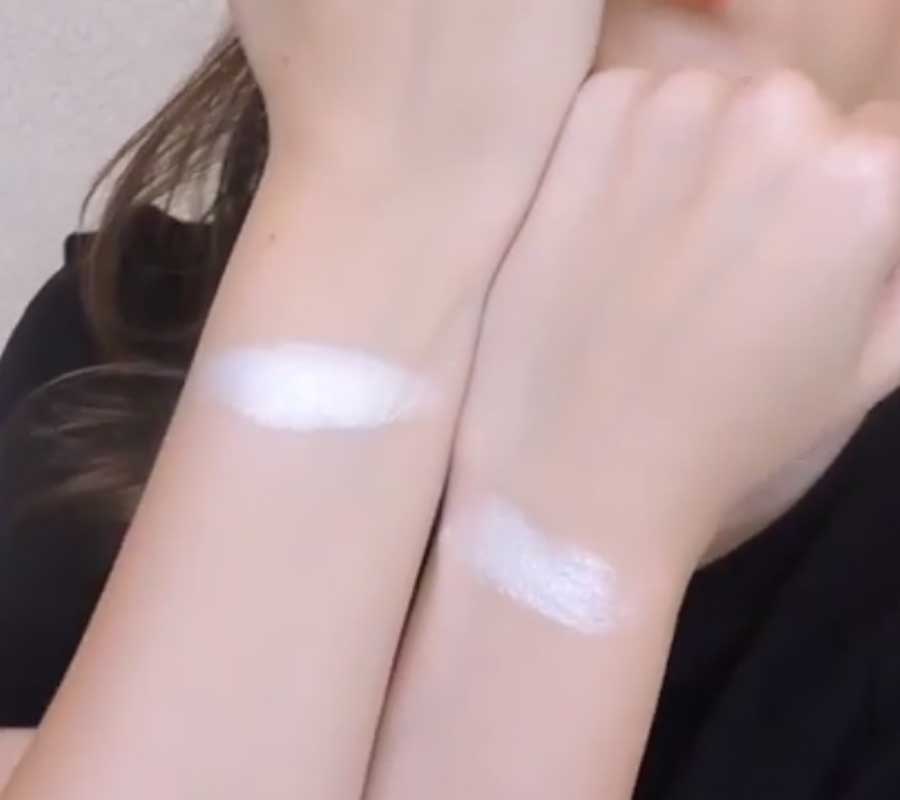 ---
The Downside
Unfortunately, some of the skin primers will eventually yield the following results:
Block your pores (including non-comedogenic ones)
Blackheads
Premature aging
Blemish formation
Enlarged or dilated pores
---
But the Good News
Affordable makeup primers are the ones that carry the given risks. The highly expensive ones don't. This leaves us with the question of how to harness the benefits of a skin primer without spending a fortune or incurring damage.
With extensive research and intense observation, there is now a DIY face primer that's safe and cost-effective. I developed and shared my DIY makeup primer recipe with some of my friends in the last couple of weeks. They have all tried it and were extremely happy with the results.
My DIY face primer is, indeed, a healthier version of any commercial skin primer. Try it and be surprised by the results.
Just remember to give your skin a rest period of at least a day every week. Doing so helps minimize your pores further. It will also help your skin become more receptive of this primer's oil-control effect.
---
---
Ingredients you'll need
1 tsp aloe vera gel
1 tsp glycerine (you can get a bottle for less than $10 at most health food stores or drugstores)
1 tsp liquid foundation (choose a shade that matches your natural skin tone)
---
Customized With:
2 drops tea tree oil (if you have extra-dry skin)
1 tsp cornstarch or arrowroot powder (if you have extra-oily skin)
Adding some powder (like arrowroot or cornstarch), you can control how matte or dewy you want the primer to be.
---
Step by step directions
Put all ingredients in a small, sterilized container and stir until evenly combined & smooth. Store in an airtight container.
After using your daytime skincare products as usual (including your SPF), apply the mixture to your face and neck.
Let your 'diy face primer' set for about 1-2 minutes. Follow with concealer, if desired . Then do your makeup — blush, eyes, lips, etc. — as usual.
Note:
Recipe makes enough primer for one use. You can double or triple the portions to make a multi-day batch (just refrigerate in a sealed container between uses). Or make a fresh batch as needed — not a big deal, since it's so quick and easy!